Sunita gathers data from locals waiting for treatment.
Dr. Abrass treating an elder woman.
The line for the clinic in Phakhola. Most of these Nepalis have little to no access to health care.
Plaster complete, paint complete, doors and windows to be installed.
Earth bag construction: earthquake proof and flood proof.
Meeting with the leaders of the women's co-operative.
Carrying rocks up to the build site for the main water tank foundation
Prep for the upper water tank foundation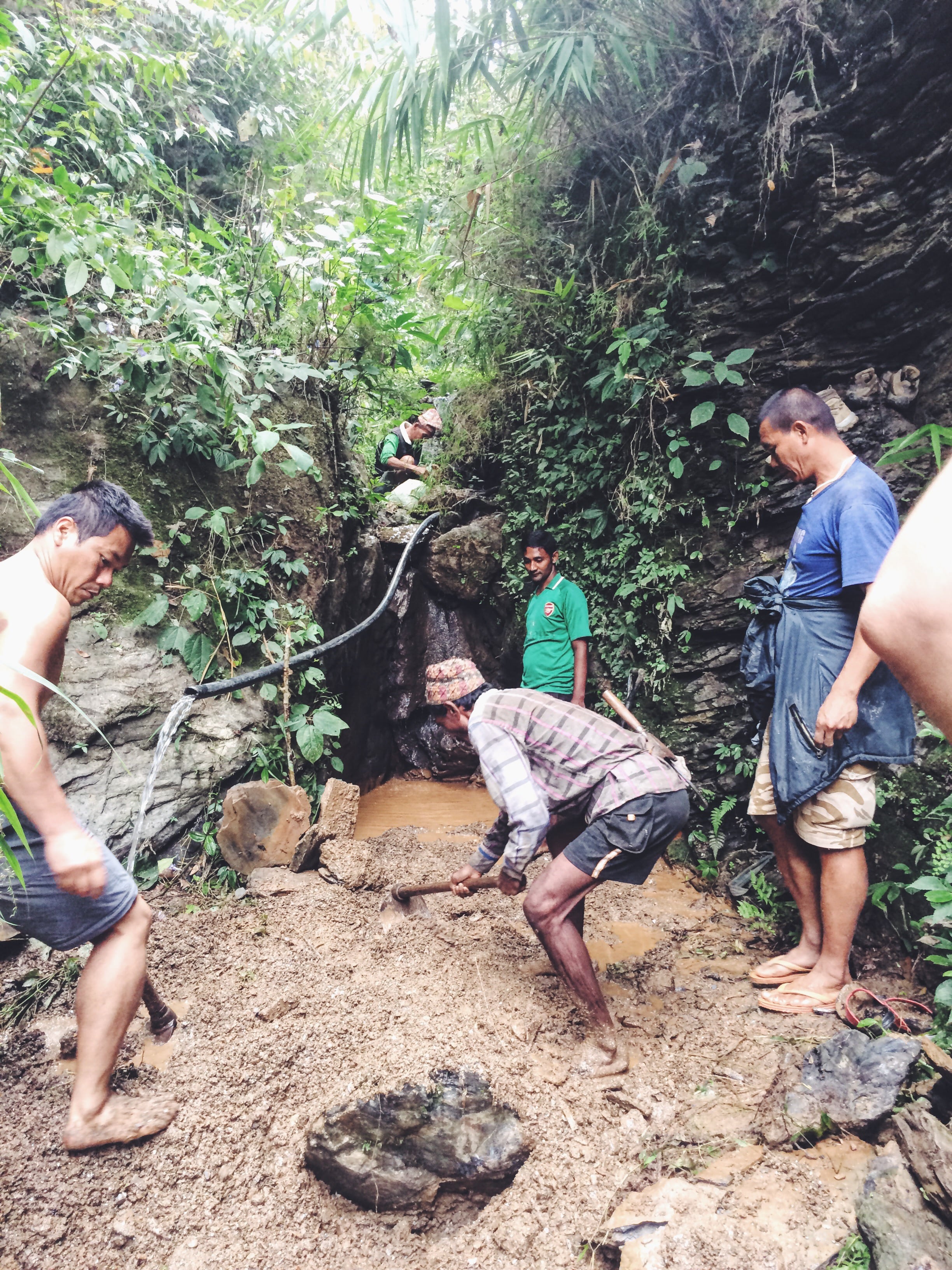 Body of the lower water tank complete
Women digging the trench for the pipeline
Mansing, the village leader, turns on his water tap for the first time.
Ben and Sean with Primm and his family in front of the home they built together
Sean, Ben, and locals constructing a bamboo frame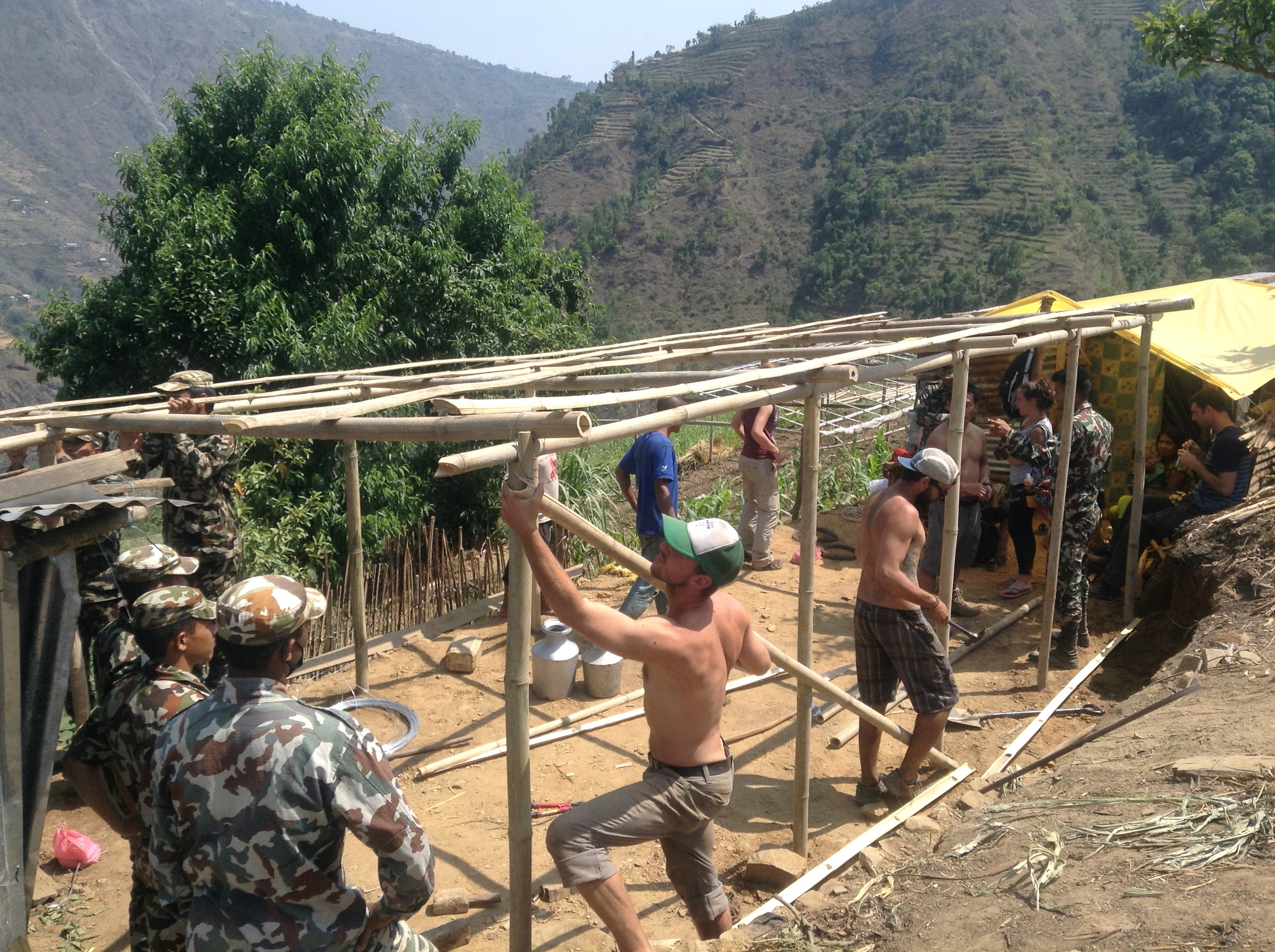 Sean takes a break from building to make a toy for the kids